DOMINIQUE F. BOURCHEIX
A rigorous approach to mediation

An attorney for more than 40 years, Dominique F. Bourcheix has made the practice of civil and commercial mediation and conflict resolution her specialty. In 1999, she shifted her focus from her civil and commercial litigation practice, to an exclusive practice of mediation, teaching of conflict resolution and arbitration.
She has presided over more than 2 000 mediations in the fields of civil and commercial law, construction, insurance, civil and professional liability, power distribution, disability insurance, successions and sports conflicts. She has been involved in numerous multiparty mediations in long term litigations. She also specialises in the facilitation and conciliation of large negotiation tables in the field of agricultural distribution.
For years, she has been teaching a variety of mediation and interest-based negotiation courses to professionals in a variety of organizations and administrative tribunals. She includes, as part of her teaching program, all strategies involved in the daily practice of mediation, enriching the training she dispenses with the basics of field experience.
She practices primarily in the Greater Montreal area as well as throughout Quebec and occasionally in Ontario in English and French.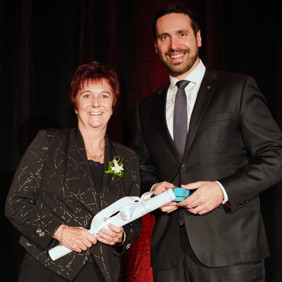 2019 recipient of the Lawyer Emeritus distinction from the Barreau du Québec.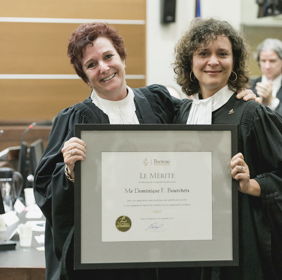 Merit of the Longueuil Bar for her contribution to the development of mediation in Québec since 25 years.
Read the allocution that Me. Bourcheix gave regarding the challenges that mediation will face in the upcoming years.
Choose mediation and... your mediator. >>>