All our conference rooms are equipped with protective acrylic panels in order to hold meetings in person while respecting the current sanitary rules.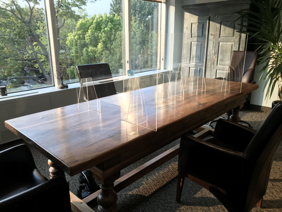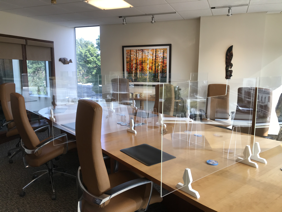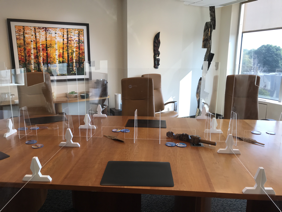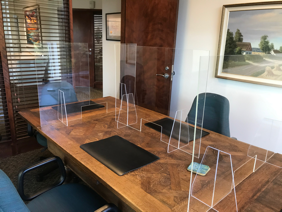 FAMILY MEDIATION
Since 1997, Quebec's Ministry of Justice has been offering married or common-law parents free access to the services of an accredited mediator to help them reach an amicable agreement on various aspects of the reorganization of their family life in the wake of a separation.
Family mediation is carried out with the help of an impartial third party who creates a calm and respectful climate for discussion. Each party has the opportunity of expressing his/her needs. The mediator is there to help them discuss in a spirit of collaboration, come up with solutions, and arrive at a mutually satisfactory agreement. Family mediation also helps to focus on the true interests of children and reduces the risk of future conflicts by improving communication.
Quebec's Ministry of Justice covers the cost of up to six 75-minute mediation meetings or a total of 7 1/2 hours. The parties are also entitled to three such meetings when they need to review an existing judgment.
Generally, one of the parties calls me for information on the process and my availability. The other party is then invited to do the same of he/she so wishes. Quebec's Ministry of Justice requires that parents attend an information session on mediation before initiating legal separation proceedings. If an appointment is made, the first meeting will serve to inform the parties of the process and the government program. If the parties agree to go ahead, a list of topics for discussion and a timetable are then drawn up.
If temporary measures are required during the transitional period, the first meeting will provide the parents with an opportunity to discuss them to organize logistically and financially. This temporary arrangement seeks to ensure relative calm that will favour upcoming discussions.
Other meetings will be scheduled according to the needs and wishes of the parties. They will enable them to agree on every aspect of their separation: parental plan of action, finances, family property, and the division of debts and assets.
Once the mediation is over, I can, at a fee, draw up a legal agreement that can be annexed to an eventual divorce application. This application can be filed after 12 months of physical separation.

Top
Parents with dependent children. The government covers the equivalent of 7 1/2 hours of mediation for married or common-law couples with dependent children. Beyond this period, mediation can continue at a rate set by the government at $95 per 75-minute meeting ($76/hr.). The government also covers the cost of an additional 3 1/2 hours for the revision of a judgment. The drafting of a legal agreement is not covered by the government program and is subject to a fee of $180 an hour.

Couples without dependent children. Couples without dependent children are not eligible for the free program and must pay $180 per hour. This rate applies to mediation meetings and their preparation, as well as the drafting of the agreement.

Divorce or separation applications. For couples having used my mediation services, I can draft the joint divorce application updating the agreement as well as child support, for $1,200 plus taxes and legal stamps. I do not handle petitions for the review of existing judgments, although I will mediate them.