REFERENCES
Want you know what people think of this course? Contact me and I will send you the comments of past participants.
QUESTIONS?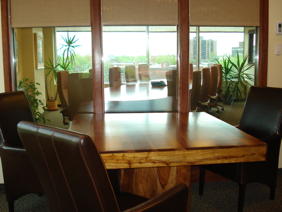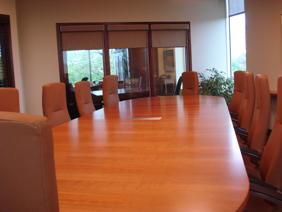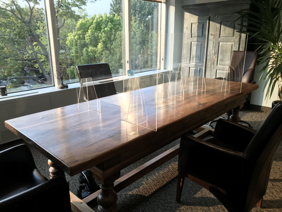 ADVANCED MEDIATION SEMINAR (10h)
This one day and a half (14h) improvement seminar is provided to mediators already active in the field. It deals with some of the problems inherent in civil and commercial mediation, describing actual situations and analyzing the different interventions brought to bear in each instance. It fills the criteria for maintaining accreditation.
$900 plus taxes, manual is included.
Participants: maximum 8
This course addresses the following themes:
process problems (absence of one party, lack of authority to settle,
failure to respect the process) 
practical and ethical difficulties with regards to confidentiality  
the definition of  impartiality and its application
the mediator's opinion, role, place, impact 
a party's bad faith
the mediator's emotions with regards to the case, his power, the parties, and the outcome  
any questions brought up by the participants
This course has the advantage of dealing with the above-mentioned topics based on actual, concrete situations, of analyzing the relevance of interventions brought to bear, and discussing any other form of intervention that might have been suitable. It addresses the range of possible interventions in order to properly define the mediator's role and showcases the fact that situations must be analyzed, case by case, in light of the mediator's judgment rather than absolute theory. It also presents an excellent recap of the process's theory.

This training includes simulated mediation and exercises presented before the group to showcase the different styles of mediation and the variety of interventions that can be applied to the same situation. This allows all participants to practice and discuss different techniques.
Complete course outline available upon request.
Instructor
This seminar is conducted by Me Dominique F. Bourcheix. Ad.E. with over 34 years of experience, Me Bourcheix practiced in banking, civil, commercial, insurance and professionnal liability for fifteen years. She is an accredited mediator since 1994 and since 1999, she has made a specialty and an exclusive practice of mediation and it's arbritation. She has conducted over 2000 mediations in such diverse fields as construction, insurance, professional liability, disability insurance, contracts, banking, commercial, successions, family, and at the Régie de l'Énergie. She frequently acted as an arbitrator in cases of civil and commercial matters, and was an arbitration specialist for the province of Québec for over 10 years, with the Automotive Vehicles Arbitration Program of Canada (CAMVAP). As a mediator, she is accredited by the Québec Bar in both Civil, Commercial, Labour and Family law; she is a Chartered Mediator with the ADR Institute of Canada; a member of IMAQ; a member of the list of mediators of the France-Québec Mediation Service and of several other organisations. (Click here for a short cv and for additional details.)
Me Bourcheix has been teaching mediation and negotiation to working professionnals since 1995. She has helped train internal mediators for the CRTC, the RCMP, the Canadian International Trade Tribunal, as well as for the Québec Commission on Access to Information. She has conducted many perfection seminars for conciliators working within many of Québec's administrative tribunals, for the Centre de Médiation et d'Arbitrage de Paris, as well as for Aix Médiation. She has also taught seminars on principled negotiation for many governmental institutions and private organizations, as well as for the Québec Bar's Continuing Education Program.
Her great practical experience of mediation, not only in civil and commercial matters, but also in tense human conflict, combined with her credentials as a dynamic and passionate instructor, are what make this seminar so exclusive and powerful.
Cancellation and Reimbursement
Any registration cancellation must be submitted by writing. There is no reimbursement for a cancellation made within 7 working days or less before the seminar. For any cancellation made before 8 working days, 25% of the seminar's fees will be charged to cover administrative costs. The Instructor commits herself to conduct this workshop as long as there is a minimum of 12 registered participants, and reserves the right to cancel the seminar should this prove otherwise, in which case, paid registrations will be reimbursed in full and all registered participants will be given priority upon rescheduling future courses.

Top