All our conference rooms are equipped with protective acrylic panels in order to hold meetings in person while respecting the current sanitary rules.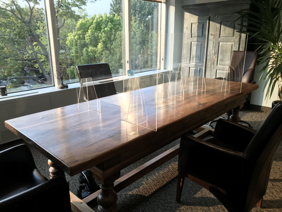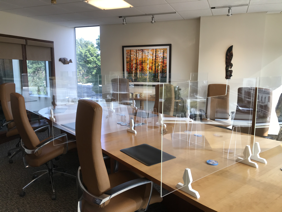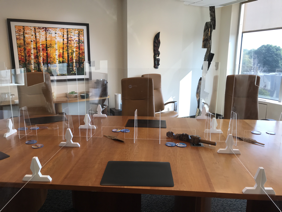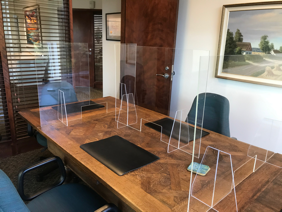 CO-MEDIATION
Co-mediation is conducted by two mediators. Generally speaking, this approach is beneficial in cases involving a large number of parties or a complex dispute. This process maximizes the energy and talents of the mediators, ensuring that participants receive constant and effective attention.
To be profitable, co-mediation must be conducted by experienced mediators who share common values with regards to the administration of the process. Co-mediators must work in seamless cohesion and synergy.
I've often has the opportunity of using a co-mediation formula whose effectiveness has been proven in a number of cases, notably in the areas of construction, insolvency, limited partnerships and successions. I can offer you a co-mediation duo whose complementary personalities and strengths can rally all participants and optimize the process.
In cases where the nature of the dispute is highly specialized (engineering, accounting, computer technology or others), my co-mediation experience allows me to easily integrate an expert in the sector of activity involved, even though that specialist may not necessarily be an expert in mediation. As a result, the parties benefit from all required expertise, in terms of both the process and the material that must be covered.
$300 per Mediation Sophilex mediator, regardless of the amount
involved in the dispute.
Fees include:

organization of the mediation
preparation for mediation
the mediation
all follow-ups to finalize the settlement
No cancellation or adjournment charges.
No charges for the use of the Mediation Sophilex Centre.