REFERENCES
Want to know what people think of this course? Contact me and I will send you the comments of past participants.
QUESTIONS?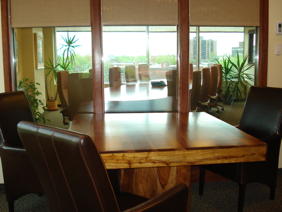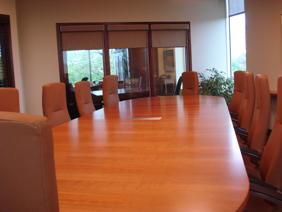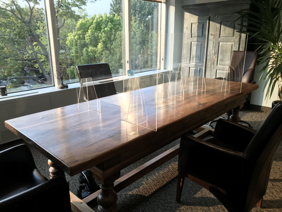 INTEREST-BASED NEGOTIATION, A MODERN AND EFFICIENT METHOD
Description of Seminar
Date, Registration, Rate, Schedule
Instructors
Cancellation and Reimbursement
This two day workshop is intended for any lawyer or working professional whose legal practice handles many negotiations, or for any person wishing to perfect his or her skills as a negotiator, regardless of his or her level of experience. It is based on the Harvard Negotiation Project, which has institutionalized the technique of 'principled negotiation', or interest based negotiation, a negotiation model now renowned around the world. This workshop has been taught for years, and is in constant demand, not only for its top-notch quality, but also for its contemporary relevence. It is also intended for Civil, Commercial, and Family mediators who wish to master "principled negotiation" in order to properly apply it in their own mediations.
This workshop will satisfy not only the young negotiator, but also the seasoned veteran, as the latter will learn to better identify certain techniques he or she might be using unconsciously and reinforce these techniques into a more conscious and structured approach. This program also teaches negotiators new techniques that they can use to round-out their abilities. The inexperienced negotiator will approach negotiations without apprehension, and with the confidence a structured process can provide.
Dates, Registration, Rate, Schedule
Dates

To be determined
Me Dominique F. Bourcheix

To be determined - Quebec
Me Miville Tremblay

Registration

To register for this workshop, or to be placed on our waiting list for upcoming courses, please contact us here

To ensure optimal quality, as well as to allow individual follow-ups, indispensable to such a course, please note that the number of participants for this seminar is restricted to 16.

No registration will be accepted on site.

Mandatory Continuing Education Value – 16 hours
Family mediation accreditation Value – 16 credited hours in mediation and negotiation.

Rate

Individual Registration: $900 plus taxes, all inclusive.

Group Registration: $3250 per day plus tax for the group, plus classroom rental fees, photocopies of the manual, travelling expenses as required, as well as as Barreau fees where applicable.

Note that this workshop can also be conducted at the organization's own workplace, or at the Sophilex Mediation centre at no extra cost.
Schedule
9 AM to 6 PM
Lunch: 12:30 to 2 PM
Our approach consists in theoretical exposés, all supported by actual cases, along with videos, practical exercises, role-playing negotiation simulations, as well as team, and plenary discussions.
The goals of this workshop are to:
Understand the structural tools of negotiation.
Master not only indispensable negotiating techniques relative to substance, but also the art of dealing with the people involved in the negotiation.
Distinguish between party's positions as opposed to their interest in order to develop adequate solutions.
Learn how to develop creativity in order to find different solutions that can help reach a win-win settlement.
Understand the hierarchy of the substantive tools of negotiation.
Demistify and master the emotions and perceptions of the people involved in the negotiation.
Master and develop productive communication techniques.
Better understand our own unconscious attitudes toward conflict.
How to handle difficult negotiation tactics.
Day 1: Techniques pertaining to the substance of negotiation

Understanding human behavior when handling a dispute, and its potential effect on negotiations.
Collaborative negotiation vs Positional negotiation.
Analysis of the substance techniques of the case at hand, and their hierarchy (Interests of the parties involved, options, standards, and alternatives.)
Theory / Videos / 2 Negotiation exercices.



Day 2: Techniques re;ative to the people involved in the negotiation, and handling difficult tactics

Understanding and dealing with perceptions.
Managing emotions.
Identification of the tools of productive communication.
Self-analysis of our unconscious attitude towards conflict.
Knowing how to handle difficult tactics. Theory / Videos /
1 Negotiation exercice.
Some of the videos are in English with French sub-titles.
In order to make this course available to as many lawyers as possible, this workshop is conducted by either Me Dominique F. Bourcheix, or Me Miville Tremblay, as it is only conducted in small groups. These two instructors are specialists in the field of conflict resolution, as it is their exclusive practice since 15 years. Both accredited mediators in Civil, Commercial, and Family matters by the Québec Bar, they are also experts in principled negotiation, a technique they employ on a daily basis in the conduct of their own mediations. "Principled negotiation" is the Rosetta stone of any quality mediation, and both instructors use this important tool on a regular basis to help settle deadlocks and to better handle any difficulty encountered. They also bring all parties involved in the dispute to adopt this approach in order to facilitate a favorable settlement for all. These instructors are passioned trainers renowned for their training experience and their mastery of communication.
Me Dominique F. Bourcheix




A lawyer with over 34 years of experience, Me Bourcheix first practiced in banking, civil, commercial, insurance and professionnal liability for 15 years. She is a mediator since 1994 and since 1999, she has an exclusive practice of mediation, arbitration and teaching. She has conducted over 2000 mediations in such diverse fields as construction, insurance, professional liability, disability insurance, contracts, banking, commercial, successions, family, and at the Régie de l'énergie. She has been teaching mediation and negotiation to working professionnals since 1995, and has given the workshop on "principled negotiation" to many governmental institutions, private organizations, as well as for the Québec Bar's Continuing Education Program. (Click here for a short cv and for additional details.)
Me Miville Tremblay




Lawyer since 1991, Me Tremblay started his litigation practice mainly in family, civil, commercial, and labour matters, at the law firm of Tremblay & Gagnon. He mastered plea techniques and procedures in such diverse fields before becoming a mediator in 1999 and adopting the new culture of Participatory Justice, which he helped implement at the Québec Bar. Since 2004, he practices exclusively in conflict resolution as negotiator, mediator, collaborative lawyer, arbitrator, mediator/arbitrator, conflict resolution adviser, instructor, and lecturer. Although his offices are located in the Outaouais region, his services are available throughout the province of Québec. (Click here for a short cv and for additional details.)
Cancellation and Reimbursement
Any registration cancellation must be submitted by writing. There is no reimbursement for a cancellation made within 7 working days or less before the seminar. For any cancellation made before 8 working days, 25% of the seminar's fees will be charged to cover administrative costs. The Instructors commit to conduct this workshop as long as there is a minimum of 12 registered participants, and reserve the right to cancel the seminar should this prove otherwise, in which case, paid registrations will be reimbursed in full and all registered participants will be given priority upon rescheduling future course.

Top