REFERENCES
Want you know what people think of this course? Contact me and I will send you the comments of past participants.
QUESTIONS?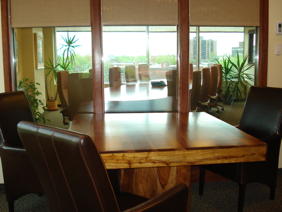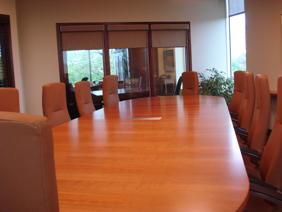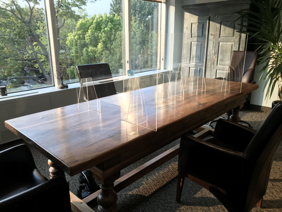 CIVIL, COMMERCIAL AND LABOUR MEDIATION
Description of Seminar
Dates, Registration, Rate, Schedule
Instructor
Cancellations and Reimbursement
This workshop is intended for any professional working with conflict resolution (jurist or other) who wishes to master the mediation process in order to be able to act as mediator, conciliator, ombudsman, or facilitator. It will also be of interest to any professional wishing to learn more about the mechanisms of mediation in order to make efficient use of it, clarify his or her expectations concerning the role of the mediator and grasp the respective roles of the parties and their lawyers in the preparation and participation of a mediation.
Taught since 1993 by civil and commercial mediation pioneer Me Serge Roy, and then by Me Bourcheix through the Québec Bar Continuing Education program, this course has over the years grown by leaps and bounds. Me Bourcheix now teaches this program as an independent instructor with Me Miville Tremblay, mediator and experienced instructor.
This course enables lawyers to become Accredited Mediators in Civil, Commercial and Labour matters with the Québec Bar, regardless of their actual years of experience. It also enables professionals to become accredited with the proper organisations delegated by the Ministère de la justice.
The ministry requires a class of 60 hours (8 days) to be accredited. Me Bourcheix gives the first 5 days of classes and Me Tremblay the last 3.
Their complementary experiences and styles bring a rich experience and variety to the class. It's their extensive practical experience in doing mediation daily, for either commercial disputes or conflicts with an important human component, as well as their extensive teaching experience, that give this seminar such a high level of quality.
The workshop is given 2 days to better accommodate busy professionals.
Dates, Registration, Rate & Schedule

10th, 11th, 12th, 25th, 26th of May and 7th, 8th, 9th of June 2023. At the Saint-Lambert office (face-to-face if possible, online otherwise) - STILL ONE PLACE LEFT

Registration

To register to this workshop, or to be placed on the waiting list for upcoming courses, please contact me


No registration will be accepted on site.


Mandatory Continuing Education Value – 36 hours
Family mediation accreditation Value – 8 credited hours in mediation and negotiation.

Participants
Maximum 12

Rate

Individual Registration: $2 250 plus tax, all inclusive.

Schedule

9 AM to 6 PM
Lunch: 12:30 to 1:30 PM

Location

The Médiation Sophilex center in Saint-Lambert
Workshop Description
The methodology consists in theoretical exposés, always supported by actual cases, along with videos, practical exercises, role-playing mediation simulations, as well as team, and plenary discussions.
This very interactive workshop based on a very practical approach to mediation, aims to teach all participants a solid and concrete understanding of :
The understanding of conflict.
The structure of a mediation.
The use of 'principled negotiation' during the mediation process.
The art and science of caucuses.
The art and technique of properly handling interpersonal difficulties during a dispute the the psychological and communication aspects.
Preperation to a mediation.
The respective roles of parties, lawyers and the mediator.
Strategies to deal with deadlocks and how to handle difficult situations.
Traps that crop up during the process caused by the paradoxes between theory and the actual forces in play, and how to avoid them.
How to address the law in mediation
The meditation contract
Confidentiality
Deontology and ethics
The various styles of mediation
The role of the mediator's posture as well as his know-how and know how to be
The different types of ADR
Co-mediation, experts
The intercultural aspects
Bilingual mediations
To this end, each participant will preside over 3 mediations, actively participate in 12 others, either as an observer or a party and benefit from the apprentices summarized in plenary sessions of the 48 mediatons conducted during this workshop. Through this approach, the participants will be ready and confident to mediate.
Instructor
Me Dominique F. Bourcheix, a lawyer with over 37 years of experience, Me Bourcheix practiced in banking, civil, commercial, insurance and professionnal liability for fifteen years. She is an accredited mediator since 1994 and since 1999, she has made a specialty and an exclusive practice of mediation and it's arbritation. She has conducted over 2000 mediations in such diverse fields as construction, insurance, professional liability, disability insurance, contracts, banking, commercial, successions, family, and at the Régie de l'Énergie. She frequently acted as an arbitrator in cases of civil and commercial matters, and was an arbitration specialist for the province of Québec for over 10 years, with the Automotive Vehicles Arbitration Program of Canada (CAMVAP). As a mediator, she is accredited by the Québec Bar in both Civil, Commercial, Labour and Family law; she is a Chartered Mediator with the ADR Institute of Canada; a member of IMAQ; a member of the list of mediators of the France-Québec Mediation Service and of several other organisations. (Click here for a short cv and for additional details.)
Me Bourcheix has been teaching mediation and negotiation to working professionals since 1995. She has helped train internal mediators for the CRTC, the RCMP, the Canadian International Trade Tribunal, as well as for the Québec Commission on Access to Information. She has conducted many perfection seminars for conciliators working within many of Québec's administrative tribunals, for the Centre de Médiation et d'Arbitrage de Paris, as well as for Aix Médiation. She has also taught seminars on principled negotiation for many governmental institutions and private organizations, as well as for the Québec Bar's Continuing Education Program.
Having been a lawyer since 1991, Me Miville Tremblay started his practice in family law, civil law, commercial and in labor law at his own firm "Tremblay, Gagnon avocats", then located in Gatineau. He mastered the procedure and the techniques of advocacy in all these fields of law before becoming a mediator in 1999 and adopting the new culture of Participatory Justice of which he is the instigator at the Quebec Bar. Since 2004, he practices exclusively in dispute resolution either as a negotiator, mediator, associate lawyer, referee, mediator/referee, dispute resolution advisor, trainer and speaker. Me Tremblay has been practicing in the beautiful region of Saguenay-Lac-St-Jean since 2013 and offers his services everywhere in Québec. [Short CV, (Click here for a short cv and for additional details.)]

Top