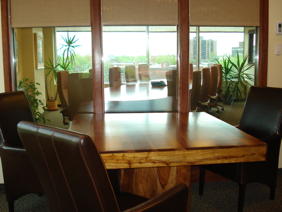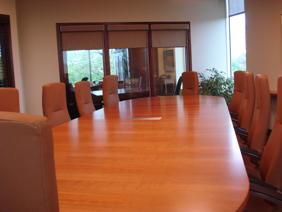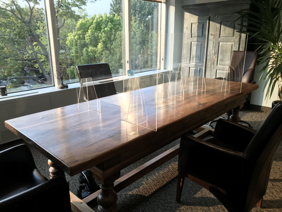 SHORT CV

DOMINIQUE F. BOURCHEIX Ad.E.
Lawyer, Mediator, Arbitrator and Instructor
6, Desaulniers Blvd., Suite 315, Saint-Lambert, Quebec  J4P 1L3
Telephone: (450) 923-3550, ext. 27 – Fax: (450) 923-8118
E-mail: dbourcheix@mediationsophilex.ca
www.mediationsophilex.ca
Academic background
2009
Chartered mediator C.Med. with the ADR Institute of Canada.
Since 1997
Accredited mediator in family matters, Quebec Government.
Since 1995
Accredited mediator in civil and commercial matters, Quebec Bar and Quebec Superior Court and IMAQ.
1980-1981

Quebec Bar

.

1976-1979

Bachelor of Law, Laval University.

1973-1976

Bachelor of Arts, Honors Political Science, Concordia University.
Career and expertise
Since 2009
Senior Mediation Adjudicator for the Life and Health Insurance Ombuds Office of Canada.
Since 2008
Mediator for the Sport Dispute Resolution Center of Canada.
Since 2005
Conciliator of the Quebec Energy Board where she presides about 75 mediations per year.
2000 to 2012
Arbitration Specialist of the Province of Quebec for CAMVAP - Canadian Motor Vehicles Arbitration Program.
Acts regularly as arbitrator in civil and commercial matters.

Since 1999

Practices exclusively in mediation and arbitration after a litigation practice since 1982. Has mediated more than 2 000 cases in construction, banking, civil, commercial, insurance, administrative, labor, energy, inheritance, shareholder disputes and First Nations. Has administered numerous multiparty mediations in major long-term litigations. Specializes in the facilitation and conciliation of large commercial negotiation tables in the agricultural industry between 2012 and 2019.
Teaching and coaching
| | |
| --- | --- |
| Since 2006 | Has given perfection seminars to mediators of the Centre de Médiation et d'Arbitrage de Paris, of Aix Mediation (France), the Quebec Labor Relations Commission, the Quebec Professional Lesions Commission, the Quebec Access to Information Commission, the Life and Health Insurance Ombuds Office of Canada, the Royal Canadian Mounted Police, the Staffing Tribunal of Canada |
| Since 2005 | Dispensor of the Civil and Commercial mediation and Negotiation courses approved by the Quebec Bar's continuing education program. The former grants lawyers the Bar's accreditation as civil and commercial mediators. |
| Since 2000 | Has occasionally taught arbitration for CAMVAP and the Quebec Chamber of Notaries. |
| Since 1995 | Has taught in English and French, approximately fifty seminars on negotiation and mediation for different Federal ministries and agencies, namely Justice Canada, CRTC, International Trade Tribunal, Revenue Agency and RCMP. |
Community involvement
| | |
| --- | --- |
| 2019 | Recipient of the Lawyer Emeritus distinction from the Barreau du Québec |
| 2017 | Merit of the Longueuil Bar for her contribution to the development of mediation in Quebec since 25 years |
| Since 2013 | Member of the Montreal Bar Committee of the Participatory Justice Round Table |
| 2006-2013 | Member of the Quebec Bar's Participatory Justice Committee and Vice-President since 2009 |
| Since 2001 | Member of IMAQ – Institut de Médiation et d'Arbitrage du Québec |
| 1998-2003 | Member of the dispute Resolution committees of the Longueuil Bar and the Canadian Bar Association |
Publications and conferences
| | |
| --- | --- |
| Since 2005 | Mandated by the Quebec Bar to deliver several conferences on mediation, namely its Website 2010 and the television program The right to know, Tele-Quebec 2009. |
| 2001 | Published an article on The role of the mediator, evolution and tendencies in the Quebec Bar's Publication Recent developments in mediation 2001, Yvon Blais Edition. |
| Since 1994 | Has given tens of conferences and simulations on mediation before numerous organisms in various walks of life. |
Languages                            
Fluently bilingual: French and English.


www.mediationsophilex.ca

Top